Dr. Chirag Mehta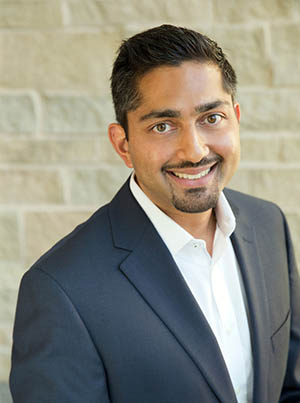 A triple board-certified plastic and reconstructive surgeon, Dr. Chirag Mehta is extensively trained and skilled in advanced surgery for the hand, wrist, and upper extremities using the latest minimally invasive techniques. Dr. Mehta has been honored with the Top Surgeon designation from Best of Texoma and D Magazine for four consecutive years. He is certified by the American Board of Surgery and the American Board of Plastic Surgery, and holds active membership in the Dallas Society of Plastic Surgeons, the American Society of Plastic Surgeons, and the Texas Medical Association. He is also a candidate member of the American Society for Surgery of the Hand. Dr. Mehta is highly experienced with procedures designed to treat hand, arm, and elbow conditions of the upper extremities, including fractures, arthritis, neuropathies (nerve issues), cancer, tendinitis, traumatic injuries, amputations, burns, and congenital deformities. In addition to hand and upper extremity procedures, Dr. Mehta is skilled with aesthetic procedures such as tummy tuck surgery, full Mommy Makeovers, face and neck lifts, breast augmentation, lower body lift surgery, and other treatments designed to enhance the face, breasts, and body. 
Raised in Wichita Falls, Texas, Dr. Mehta attended Trinity University in San Antonio, where he earned a bachelor of science degree in biology. Dr. Mehta then continued his education at St. George's University School of Medicine, earning his medical degree in 2008. He later attended York Hospital in York, Pennsylvania and completed his surgery residency in 2013, followed by completion of his fellowship in orthopaedic hand and microvascular surgery in 2014 at York Hospital. Dr. Mehta went on to Temple University Hospital in Philadelphia to train in plastic and reconstructive surgery from 2014 to 2017. Overall, Dr. Mehta completed nine years of surgical training. He has conducted presentations at a variety of national meetings and has been published in several peer-reviewed national journals.  
Dr. Mehta and his wife have three beautiful boys. In his spare time, Dr. Mehta enjoys spending time with his family, and he loves to cook! He is also an avid road cyclist and tennis player.