Hand Surgeon in Richardson, TX
Meet Dr. Denton Watumull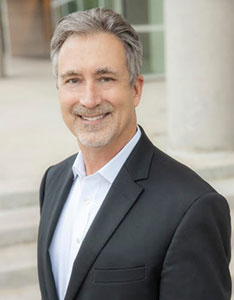 Dr. Denton Watumull is a board-certified plastic and hand surgeon with extensive training and experience.
Dr. Watumull has been chosen fifteen times as a Best Doc in Dallas by D Magazine and two times as a Best Doc in Collin County by D Magazine. For eleven years, Texas Monthly magazine has voted him one of the best surgeons in Texas. For six consecutive years, 2014 through 2020, Top10MD.com has chosen Dr. Watumull (after an extensive credentialing process) as a Top Doc for excellence in patient satisfaction and experience. He was elected President of the Dallas Society of Plastic Surgeons, 2019 through 2021.
Dr. Denton Watumull earned his medical degree in 1982 from the University of Hawaii Medical School and while there was invited to be a member of Alpha Omega Alpha medical honor society, which only accepts the top 10 percent of medical students.
Dr. Denton Watumull completed his surgical residency in general and trauma surgery in 1988, his plastic surgery residency in 1990, and completed a one year fellowship in hand and microvascular surgery training in 1991 at Parkland Hospital and the University of Texas Southwestern in Dallas, Texas.
Dr. Watumull became board certified in general surgery in 1989. He is also board certified in plastic surgery and holds a Certificate of Added Qualification for Hand Surgery. He performs a broad spectrum of surgeries involving the hand, wrist, and upper extremity, including surgery for lateral epicondylitis (tennis elbow), ulnar nerve decompression (cubital tunnel syndrome), endoscopic carpal tunnel release, reconstruction of traumatic injuries, and many more.
After completing his residency in 1991, Dr. Denton Watumull began practicing in Garland, Texas, a suburb of Dallas, Texas, and has contributed greatly to the Garland community. Dr. Watumull served as Chief of Staff of Garland Community Hospital and as Chairman of the Quality Assurance Committee of Baylor Garland Hospital. Dr. Watumull served as Chairman of Garlands's ISD's Health Occupation Scholarship program and started the "Fresh Start" program in Garland, which provides free reconstructive surgery for abused women and children.
Dr. Denton Watumull is an active member of the American Society of Plastic and Reconstructive Surgery and of the American Society for Surgery of the Hand. He is a Fellow of the American College of Surgeons.
Education
Undergraduate: Claremont McKenna College, Claremont, California
Medical: University of Hawaii Medical School, Honolulu, Hawaii
Surgery Residency: University of Texas Southwestern Medical Center, Dallas, Texas
Plastic Surgery Residency: University of Texas Southwestern Medical Center, Dallas, Texas
Hand and Microsurgery Fellowship: University Of Texas Southwestern Medical Center, Dallas, Texas
Awards
Emmanuel Kaplan award for Hand Anatomy Research: American Society for Surgery of the hand
D Magazine – selected as Best Doc in Dallas 15 times and Best Doc in Collin County two times
Texas Monthly "Super Doctors" award for Top Plastic surgeons in Texas, eleven consecutive years, 2007-2018
Top10MD.com – Top 10 Plastic and Cosmetic Surgeons in Dallas, 2014-2020
1991 Recipient of TMS's Robert Cronin Award for Plastic Surgery Research
Professional Societies
American Society of Plastic Surgeons
American Society for Surgery of the Hand
American Medical Association
Texas Medical Association
Fellow American College of Surgeons
Dallas Society of Plastic Surgeons – President, 2019-2021
Parkland Surgical Society
Surgical Specialties
Trauma Surgery
Plastic Surgery
Hand & Microsurgery
Lateral Epicondylitis (Tennis Elbow) Surgery
Ulnar Nerve Decompression (Cubital Tunnel Syndrome)
Endoscopic Carpal Tunnel Release
Reconstruction of Traumatic Injuries